Toni Braxton? Phoni Braxton more like. The former singer, who rose to fame in The Braxtons in the late '80s, was catapulted back into the media spotlight for Halloween via another music icon: Beyoncé.
Bey recreated the cover art for Braxton's debut solo album, complete with costume – skin-tight, high-rise jeans, a white vest, chain belt and leather jacket – and jet-black pixie crop. The only difference between the 1993-released album and the All Hallows' Eve tribute? The tag "Phoni" instead of the "Toni" scrawled across the portrait.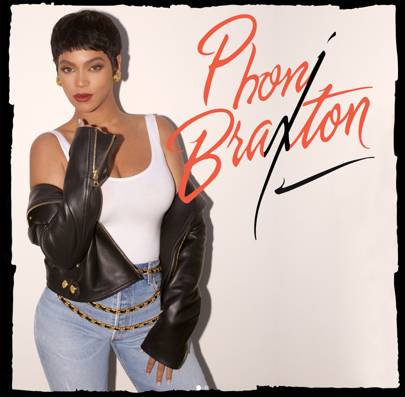 Of course, the Beyhive (the legions of loyal fans who follow the popstar's every move) knew that Beyoncé would pull out all the stops for the holiday. Over the years, she has paid tribute to Janet Jackson, Salt-N-Pepa, and Lil' Kim via her costumes and has done an innumerable amount of stellar couples' ensembles with her husband, Jay-Z. Remember the Barbie and Ken dolls? A Vogue team favourite.
Beyoncé captioned the first of the three pictorial nods to Braxton with a personal message from singer to singer. "Sending love and adoration to one of our talented legends," she said. "Thank you for the countless bops. Your tone, your beauty, your range, and your God-given talent is treasured. Loving you always. Have a happy Halloween my kings and queens." When modern-day popstars make headlines for the feuds they are supposedly having - Cardi B and Nicki Minaj, we're looking at you – it's refreshing to see one superstar celebrate another. Even if a Hallmark holiday had to be in the diary in order for it to happen.