The limited-edition 1:64 scale replica of the iconic "Seville by Gucci" Cadillac revealed earlier this month for Gucci's centennial celebration is now landing on the new Hot Wheels Unleashed video game.
The joint project between Mattel Creations and Gucci serves as "a paradigmatic expression of the late '70s flair and a testament to the Maison's forward-thinking that was the original car." Now partnering with game developer Milestone, Gucci's classic ride joins a host of unique automobiles including the DeLorean from Back to the Future, the Batmobile from DC Comics, and real-world supercars in the action-packed arcade racing game Hot Wheels Unleashed.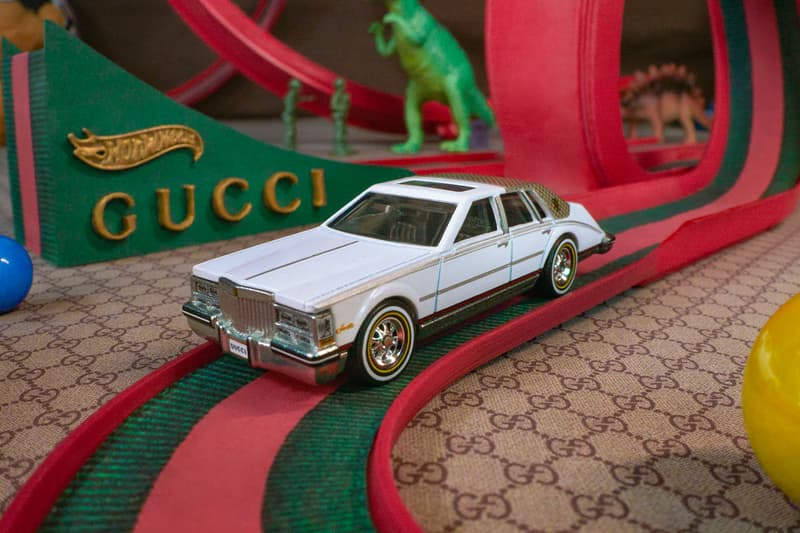 To commemorate this occasion, Nostalgia-infused illustrator H3C, and photographers Duane Shoots Toys and Felix Hernandez Dreamphography, who specialize in evocative miniature scenes, were invited to use the Gucci x Hot Wheels Cadillac Seville to express their creativity and showcase the essence of the legendary car.

The Gucci x Hot Wheels Cadillac Seville is set to arrive in-game in the coming weeks, and the replica model will be available globally at the Mattel Creations website and select Gucci locations globally on October 18 at 9 a.m. PT (12 p.m. ET). Hot Wheels Unleashed can be found on PlayStation 4, PlayStation 5, Xbox One, Xbox Series X/S, Nintendo Switch and PC. Head over to the dedicated Gucci site to learn more about its centennial festivities.