A week on from the company's pledge to ban cashmere, silk, down and feathers across its entire platform by the end of January 2019, Asos is launching an initiative to educate its designers on sustainability.
The pilot training programme on circular fashion in partnership with the London College of Fashion's Centre for Sustainable Fashion (CSF) is part of the 2020 Circular Fashion Commitments that Asos promised to achieve at the Copenhagen Fashion Summit last year. The course will explore end-to-end design techniques that consider the whole life cycle of a product, rather than simply creating new ones.
This month's soft launch will see 15 members of Asos's core design team complete a series of workshops, discussions and drop-in sessions, where they will explore concepts, case studies, and practical applications of circular design with experts from the CSF team. The pilot will then be refined and rolled out across all Asos design departments.
"With this pilot we're making sure our designers have the knowledge and skills they need to put sustainability and circularity into practice," Vanessa Spence, design director at Asos, commented today. "It's a vital step on our journey to designing products with circularity in mind right from the start, which will ensure that they are made responsibly, remain in use for as long as possible once they're sold, and don't cause unnecessary waste at the end of their lives."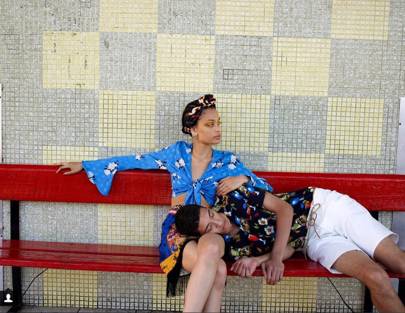 Dilys Williams, director of the centre for sustainable fashion and professor of fashion design for sustainability at London College of Fashion, said: "It's vitally important that dynamic and forward-thinking companies such as Asos innovate from a critically-informed perspective."
Indeed, at this year's Copenhagen Fashion Summit, Nicolaj Reffstrup, the CEO of Ganni, which is stocked by Asos, asserted that it's up to big businesses to innovate and lead the way with industry best practices on traceability and transparency. As a "small to medium enterprise" or SME, "we don't have the skills or capacity to create innovative solutions… we can't produce manuals and work for them," he stated.
"We need to paint a vision of what a circular economy can look like," Ellen MacArthur, who launched the Ellen MacArthur Foundation to inspire a generation to re-think, re-design and build a positive future circular economy, added: "In a time of creativity and innovation, why would we ever turn anything into waste?" By educating the creators of its garments, Asos is changing the roots of its business - changes, that should, in time, influence the 140-plus brands it stocks on its global retail platform.