When Dior posted an Instagram picture of Celine Dion carrying a Dior bag stamped with the word Céline above it, we thought – for a mere moment – that two of the most esteemed French fashion houses had collaborated on a bespoke accessory for the singer and couture fanatic.
Of course, no such accessory magic happened. The image, originally taken at the Dior Couture autumn/winter 2017 show on July 3, was doctored by fashion prankster Reilly. The artist superimposed the word Céline onto the bag to provoke "LOLs" on social media.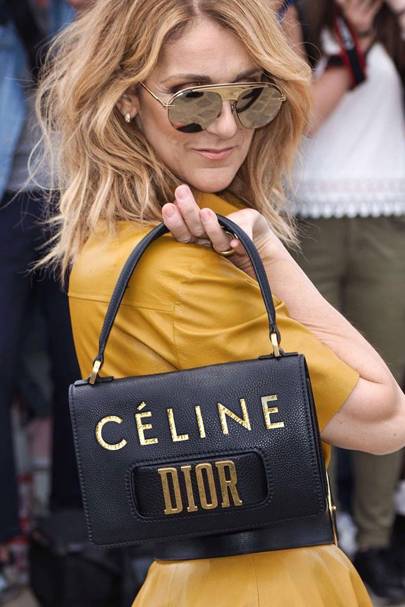 Similar spoof posts, such as Celine Dion starring as the face of Céline, or Chloë Sevigny as Chloé's latest campaign star, have earnt the artist almost 60,000 Instagram followers.
If nothing else, the parody reminds us of Dion's couture renaissance, a passion that earnt the singer her own hashtag "#celinetakescouture" at the recent couture shows. She might not have orchestrated a Dior X Céline tie-up, but she's been a breath of fresh air on the scene of late.