Kate Spade, 55, has been found dead in her New York apartment in an apparent suicide, according to law enforcement officials.
Officials say the designer was found by housekeeping staff inside her Park Avenue home at around 10.20am on Tuesday, and that she had left a note. The officials were not authorised to give details of an investigation and spoke to the Associated Press on condition of anonymity, the Guardianreports.
"We are all devastated by today's tragedy," her family said in a statement to the New York Daily News. "We loved Kate dearly and will miss her terribly. We would ask that our privacy be respected as we grieve during this very difficult time."
"Kate was the most beautiful woman in the world. She was the kindest person I've ever known and my best friend for 35 years. My daughter and I are devastated by her loss, and can't even begin to fathom life without her. We are deeply heartbroken and miss her already," Andy Spade, her husband, added afterwards.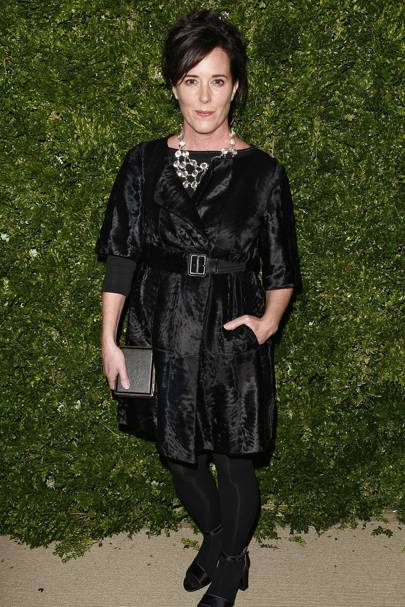 The brand also released a statement on social media, in which it said, "we honour all the beauty she brought into this world".
Spade founded her eponymous brand in 1993, and it quickly became known for its playful accessories, which, in turn, expanded into shoes, stationery, eyewear, babywear, fragrances, and bedlinen. In 2017 Spade sold the label to Coach for $2.4 billion. Upon signing the deal, Coach CEO Victor Luis, told Businesswire, "Kate Spade has a truly unique and differentiated brand positioning with a broad lifestyle assortment and strong awareness among consumers, especially millennials."
Kate Spade New York has an estimated 140 retail shops and outlet stores across the US and more than 175 shops internationally.