Since her appointment as artistic director of Christian Dior last summer, Maria Grazia Chiuri has been writing a new chapter in the storied house's history. Drawing on the brand's archives – "When I first arrived at Dior, I immediately decided to be a curator of its history," she told Vogue exclusively before this year's celebratory 70th anniversary exhibition – Chiuri has reinvented its aesthetic while paying homage to her predecessors. Here are the Maria Grazia Chiuri heirlooms of Dior.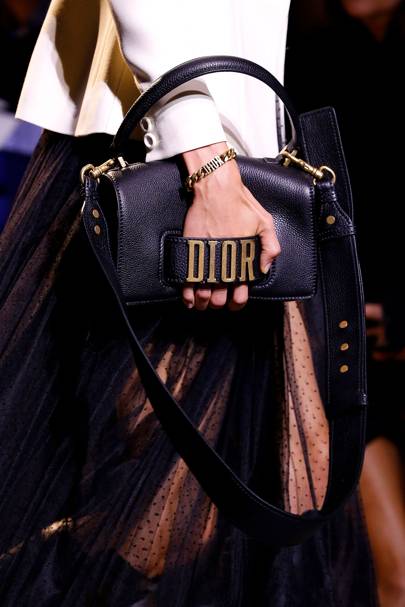 The Metal Logo Bag
Her debut spring/summer 2017 collection, which drew on Dior's New Look and Chimamanda Ngozi Adichie's book We Should All Be Feminists and inspired those slogan T-shirts, saw Chiuri rework the classic brass logo, and give bags thick guitar straps, in white, black or jacquard. The brand had been looking for a handbag hit to rival the Lady Dior, and Chiuri came up with a hard-edged alternative for the dress-down generation.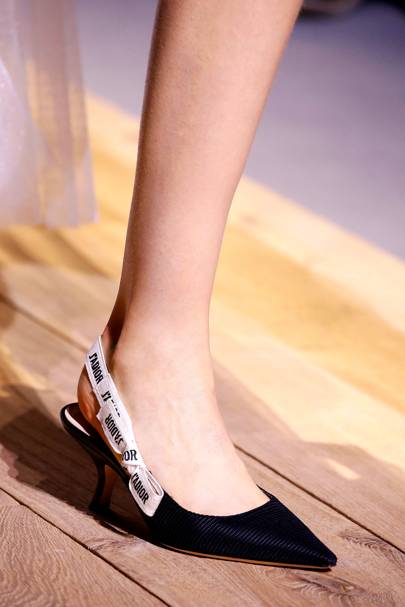 The Tape Measure Heels
As soon as the logo ribboned sling-backs hit the spring/summer 2017 runway, the industry knew they would be a sell-out, just as Chiuri's rock stud shoe was at Valentino.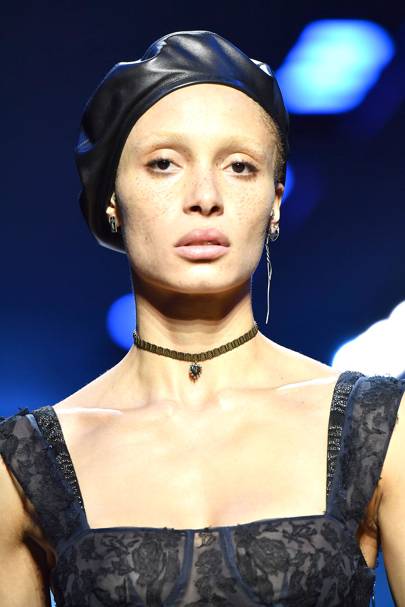 The Black Leather Beret
The Stephen Jones berets that all models wore on the autumn/winter 2017 catwalk gave the collection a militaristic air that would later translate into street-style gold. Rihanna and Winnie Harlow were early adopters, and the flat hat steeped in French history soon filtered down to the high street.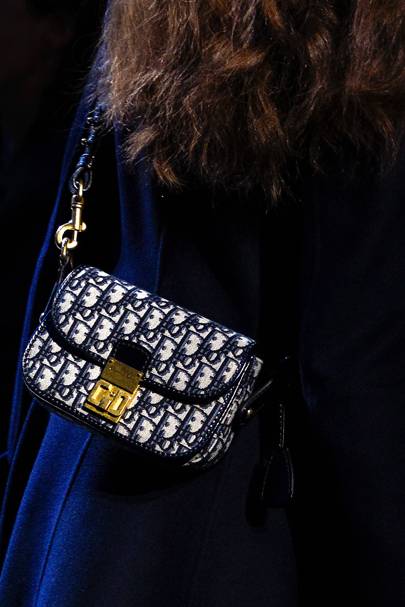 The Logo Saddle Bag
An early lock Chiuri loved on some luggage during one of many visits into the archives was transported onto boxy bags with those thick guitar straps in the autumn/winter 2017 collection. "I like the old logo of Dior too, something a little retro," she told Vogue after the show.