Victoria´s Secret has tapped Balmain creative director Olivier Rousteing to create custom looks for its annual catwalk spectacular, and a capsule collection to launch in stores on November 29 th, the day after the show airs on US network CBS.
Though the lingerie giant has called upon designers to create runway pieces in the past, the #VSxBalmain tie-up will mark the first time the brand has partnered with a fashion house on an in-store collection.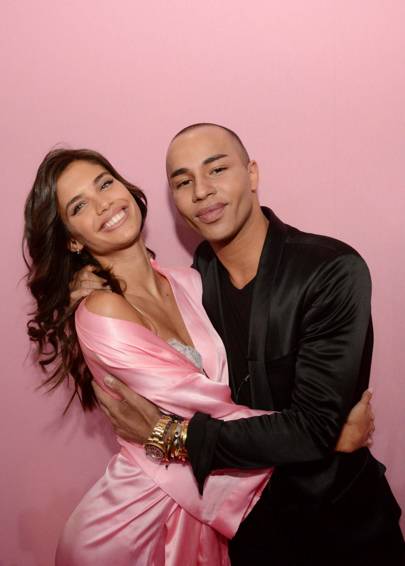 The tie-up is a natural fit, as there's plenty of crossover between Rousteing's Balmain Army – the gang of girls who religiously star in his campaigns – and the models Victoria's Secret calls upon to bring star factor to its runways. Come the Shanghai showcase on November 28, it's highly likely that the French designer will choose sassy friends Sara Sampaio, Joan Smalls, Alessandra Ambrosio and Karlie Kloss to model his first mainline foray into underwear.
For now, there's only a carefully curated Instagram collage to glean information from. The black-and-white poster features both brand names scrawled across it, in what looks like a punk tribute to Sex Pistols' album artwork of yore. And is that a little leopard-print we can spot in the top corner? Stay tuned for what will undoubtedly be 2017's fiercest partnership.