Twenty-five years after Christy Turlington, Kate Moss and Naomi Campbell modelled Marc Jacobs's polarising spring/summer 1993 grunge collection for Perry Ellis, it's the new model guard's turn to don the combat boots.
At a party feting the relaunch of the collection for resort 2019, Jacobs invited Gigi Hadid and Kaia Gerber to model his striped suits. And, although neither model would have been alive when the line premiered at New York Fashion Week in September 1992, the duo gave the Beetlejuice-esque get-ups the best punk gusto they could muster.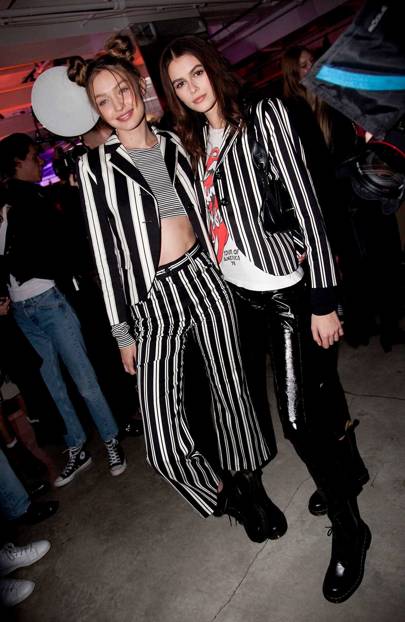 Circulating amidst the group of models and scenesters that the night's hosts Sofia Coppola and Katie Grand brought together, Hadid was a mirror image of her 1992 counterparts – save for two buns instead of a knitted beanie and heavy-duty boots over Converse. Gerber, meanwhile, mixed the pinstripe blazer with her own vinyl trousers and took a decidedly more polished approach to grunge.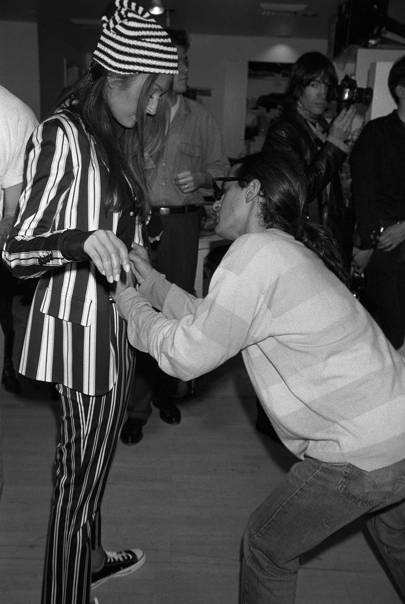 Jacobs's decision to reissue 26 looks from the original Perry Ellis line was not rooted in nostalgia, nor was it to demonstrate that he tapped into the streetwear zeitgeist two and a half decades before it was considered du jour. Rather, the capsule was born out of the designer's reconsideration of the current fashion system and pressure from the industry to constantly create newness. "In the big picture, a redux of grunge evokes going forward while being a little bit more instinctive and a little bit more liberal and not as rigid with the way we do things," Jacobs told WWD of feeling boxed in by expectations of his brand.