For autumn/winter 2018, Mulberry was inspired by a dynamic array of muses. In a suitably spirited shoot for Vogue, Greta Bellamacina plays The Runaway Muse. "Tomorrow true glamour is kindness," the actress, filmmaker and poet says in a homage to the brand's vibrant new collection.
Mulberry's roots may be based in British heritage, but it has been looking to a more contemporary aesthetic of late. The inspiration for autumn/winter 2018 came from the age-old adage of opposites attracting.
"This collection is an exploration of a different facet of British style. We've looked at the aristocrat, and the rebel – this woman is both," says creative director Johnny Coca. "Britishness isn't about one culture or one way of dressing. It's about mixing elements together and creating something unique. It's about being and looking different, about personality and self-expression."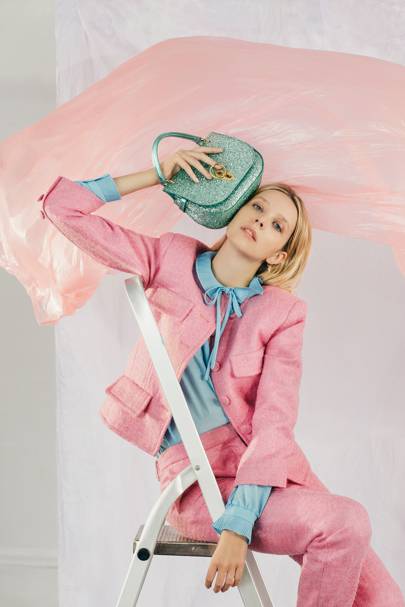 And here lies the art of this direction for Mulberry. The core may be familiar, but the result is surprising. Inspirations are fused to create a collection that is as bold and brilliant as the Mulberry woman herself. The juxtaposing references mean crystals accessorise daywear, chiffon accompanies spirited print, and an overall "eccentric sensibility" underpins the aesthetic.
As well as re-imaginings of classic styles such as the Amberley, expect eclectic new offerings. The Leighton, for instance, is a sleek and playful addition. The supple leather bag, with its oh-so-appealing slouch, keeps with the brand's desire to offer "versatile femininity", while its trio of straps allows for an instant switch up in styling.