Upon his death in June 2016, legendary street style and society photographer
Bill Cunningham
left behind an archive valued at $1 million, and, it transpires, a secret memoir.
The manuscript was discovered by his family, who sold it to Penguin Press at auction. "It seems so unexpected," Christopher Richards, an editor at the publishing house, told
The New York Times
. "He really didn't divulge anything about his life to his friends and his colleagues. He was so private. I think it was a shock."
Details on his adult personal life are scarce. Rather, the book - titled Fashion Climbing - charts his early years ascending a fashion ladder deemed disreputable by his Catholic family. On one page of Cunningham's manuscript, he sketched a young Bill climbing a ladder, with a line attributed in the book to his mother: "What will the neighbours say?"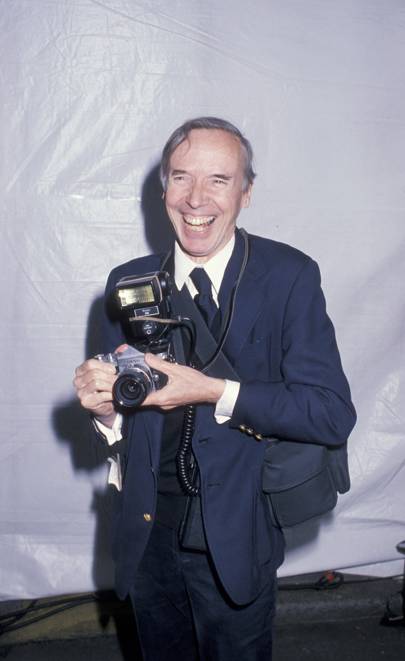 Fashion Climbing, which foreword writer and New York Times staff member Hilton Als describes as "having Breakfast at Tiffany's flavour", touches on his love of fashion from a young age (trying on his sisters' dresses at the age of four led to a beating), his time serving in the Korean war (during which he decorated his helmet with flowers), his millinery endeavour under the name William J, and his first attempts to break New York Fashion Week as a photographer.
"For me, this book is really for those of us who came to New York with a dream and saw New York City as a real oasis of creativity and freedom, a place to be who we want to be," Richards added. "It's a really beautiful story about a young, artistic man finding his way in the city, in a particular kind of bohemian world that doesn't quite exist anymore."

It is not known when Cunningham wrote the book, however Penguin's edit, which will piece together "multiple drafts of certain sections" within the two clean typescripts he left behind, will hit shelves in September. This will be just in time for New York Fashion Week, where Cunningham would have once been cycling round the streets and diving between crowds to capture what he first coined "fashion on the street".