While Vetements may be missing from the Paris Fashion Week schedule this month (they have decided to show in January and June instead of February and September), they made sure that their presence was felt yesterday as they revealed an important new hire.
The collective, headed up by brothers Demna and Guram Gvasalia, has appointed Nina Nitsche as collection director. Nitsche leaves her current position at Maison Margiela where she has worked for nearly 20 years, first under founder Martin Margiela as his first assistant, then as lead designer, and more recently under John Galliano. She will now head up the design team under Gvasalia's creative direction.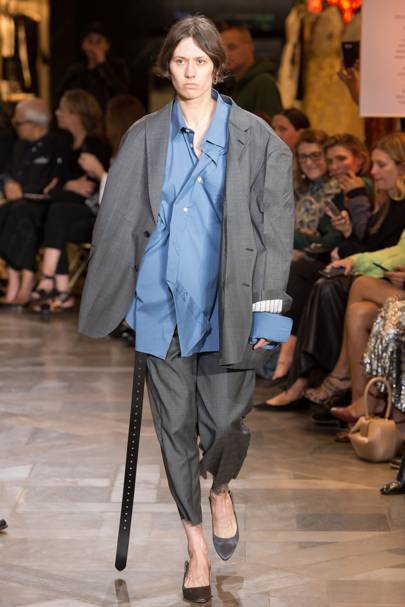 "Now it's becoming adult," Gvasalia - who also worked at Maison Margiela for three years, as well as Louis Vuitton, before founding his own label -mused to WWD about the news. Before any more talk of Vetements though, all eyes will be on his other fashion charge Balenciaga, for whom he will unveil his spring/summer 2017 collection on Sunday.