BHS.com will open for business on Thursday, selling lighting and home-furnishing products, which were the best-selling sections for the brand (constituting around 75 per cent of the most popular items sold and 50 per cent of the retailer's online revenue) prior to its demise earlier this year. Following the launch, further lines will be added - including clothing, and kitchen and dining ware - to make up a smaller offering than the brand previously boasted, but focused on its most successful areas.
"We are thrilled to be relaunching this iconic brand back into the UK," David Anderson, managing director of BHS International (which acquired BHS.com in June), said. "It had a loyal customer base with around 1.2 million British shoppers who bought from us online, and for our relaunch we have managed to secure many of the products they liked the most."
"In addition to this, we have developed a new specially designed online platform for our UK business so we are not inheriting any legacy systems," Anderson continued, referencing developments that have been made to the website which allow customers to purchase their items in two clicks and to shop on multiple devices.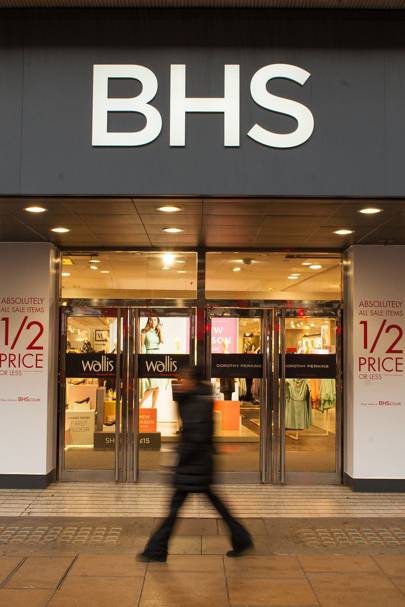 Anderson will oversee the relaunch and a team of 84 employees, most of whom worked for BHS's online and international operations before it went into administration.
In June, an MP enquiry concluded that, while it did not doubt that former owner Philip Green "has heartfelt affection for BHS", he, alongside Dominic Chappell who he sold the company to last year, "and their respective directors, advisers and hangers-on", including barrister Anthony Grabiner who oversaw the sale, were "all culpable" in its demise. The report also decided that Green held a responsibility to help find the funds to reimburse BHS workers and pension holders of the money that they are owed, which the former owner vowed to do. The "wind down" of the retailer earlier this year made an estimated 11,000 employees redundant.
The Qatar-based Al Mana group, which formed BHS International, bought the International franchise business and the BHS brand, - in addition to the website - in June.