To be chosen as the model of the Fantasy Bra, which is seen as the show's centerpiece, is a prestigious accolade among the Angels. Ribeiro follows in the glamorous footsteps of Jasmin Tookes, who wore an 18-carat gold piece worth $3 million last year, and Gisele Bündchen, Tyra Banks, Alessandra Ambrosio, Lily Aldridge, Adriana Lima and Candice Swanepoel before her.
"You just feel so powerful wearing it, like all the hard work has paid off," the Brazilian beauty said of her appointment. The lingerie brand told Ribeiro that she would be wearing the $2 million Mouwad design, which is handset with diamonds, yellow sapphires and blue topaz in 18-karat gold, during fittings for the show: "I had no idea that [the fitting] was for the bra," she shared. "I came in and when I tried it I cried, it was unbelievable."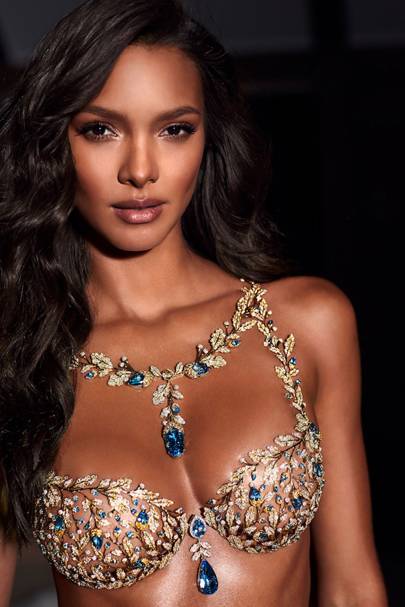 Ribeiro began her Victoria's Secret career after giving birth to her son, Alexandre, in 2010, and has walked in every show except 2012, when she sprained her ankle during rehearsals. Her brother and father will be in the Shanghai audience to watch her wear the bra, which took almost 350 hours to make, come November 20-
The catwalk spectacular will air on CBS on November 28 at 10pm EST, and will include pink-carpet interviews, model profiles and a behind-the-scenes look at the making of the show. Tune in for a closer look at Ribeiro wearing the Fantasy Bra.