E-commerce fashion site Avenue 32 has ceased operations."After six wonderful years, we have decided to focus on new projects," the holding image on the site reads, "and so, sadly, Avenue32.com is now closed. Thank you for being such loyal customers."
Earlier this month Drapers reported that the fashion site had cancelled ordersfor autumn/winter 2017 and would place no new orders for spring/summer 2018. In June the fashion site had announced it was up for sale following a "strategic review of the business" in order to "improve its long-term positioning".
The news comes after the e-commerce platform ceased UK press operations in June, and as rivals - including Matchesfashion.com and Farfetch.com - have gained extensive ground in the luxury e-commerce space, announcing lucrative investments and major technology innovations in recent months.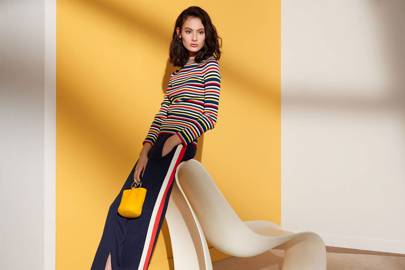 Founder Roberta Benteler set up the label in 2011 at the age of 26, finding a niche in offering emerging designers the platform to sell their collections online. In March this year, she told Miss Vogue about her inspiration to start the business that not only brought her business fame, but secured her own credentials as a fashion influencer.
"Coming from a family of entrepreneurs and starting my career in finance were hugely important to me, as it gave me the confidence and the discipline to start my own business," she said. "That, together with a huge passion for fashion, and the naivety of a 26-year-old slightly under estimating the size of the project I was taking on!"