Tom Ford's fragrances are unexpectedly at the centre of a stir concerning award-season consideration, it was revealed last night.
Members of the Hollywood Foreign Press Association (HFPA), which decides on the prestigious Golden Globe nominations (announced yesterday), were sent two bottles of Tom Ford's fragrances - one for men, one for women - by Focus Pictures, the production company responsible for Ford's latest cinematic outing Nocturnal Animals, starring Amy Adams.
While it is well known that film companies often attempt to draw the attention of members to their films by sending related material in the form of gifts, the limit to the market value of gifts that members of the HFPA are permitted to receive is capped at $95. Since the combined value of both bottles of perfume amounts to much more than this, members were requested by HFPA president Lorenzo Soria to return one bottle to the HFPA, which would then return it to Focus Pictures, according to The Hollywood Reporter.Golden Globe Nominations 2017.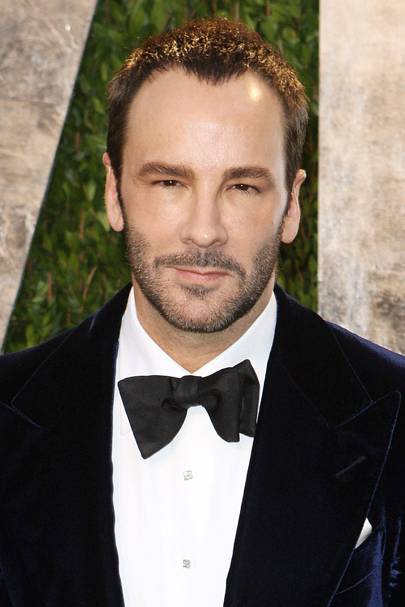 "The policy is a little hard to police because you have both retail and discount prices, but we keep an eye on it as much as possible and that was the only clear violation we had this season," explained Soria. "I can also guarantee that nobody knows who sent what. It's a wasted effort and doesn't sway our opinions."
The situation has shone the spotlight on the gift-giving that occurs around awards season and the strict rules that have been established as a result. For example, The Academy of Motion Picture Arts and Sciences, which organises the Oscars, forbids companies from sending anything of value to its members beyond film screeners, which are also not allowed to include any testimonials of positive critic quotes.

Focus Pictures hasn't been the only production company to court members this year. La La Land producers Lionsgate sent out copies of the Taschen coffee-table book, Los Angeles: Portrait of a City; Fox Searchlight distributed posters for Jackie inspired by Andy Warhol's portraits of the late Jacqueline Kennedy; Roadside/Amazon sent a poster of Manchester by the Sea signed by writer-director Kenneth Lonergan; while Sing producers, Universal, sent members of the Broadcast Film Critics Association - who decide on the Critics' Choice Awards - an inflatable toy piano.