She is about to become America's first lady, following her husband Donald Trump's presidential victory in the US election, but how much do we know about Melania Trump? Here are some introductory facts and figures about the woman stepping into Michelle Obama's shoes.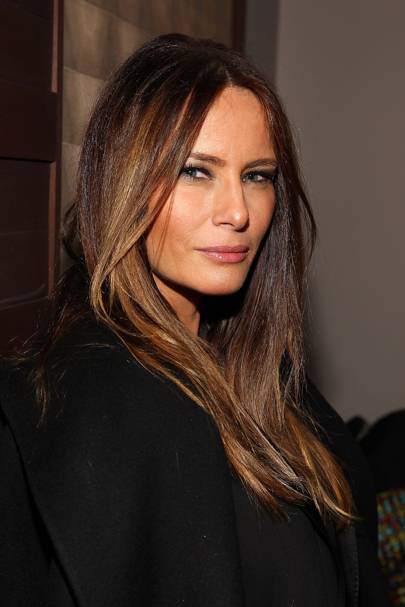 Her Childhood
Melania Knauss was born on April 26, 1970, in Novo Mesto in southeastern Slovenia which was then a part of Yugoslavia. Her father, Viktor, managed car dealerships and her mother, Amalija, was a pattern maker. She studied at the University of Ljubljana for one year before leaving to pursue her modelling ambitions, with five languages under her belt: Slovenian, Serbian, English, French and German.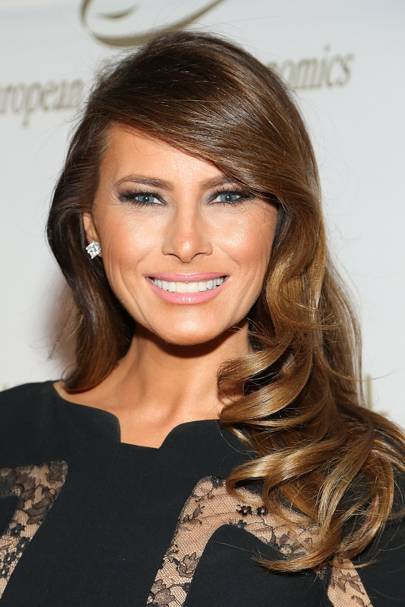 Her Modelling Career
In 1988 she signed with a modelling agency in Milan, moving to the Italian city four years later in 1992 to model full-time after coming runner up in a Slovenian Look of the Year modelling contest. After moving to New York in 1996, she was signed to a number of campaigns and appeared in numerous fashion shoots. She has since appeared on the covers of American Vogue Bulgaria, Ocean Drive, GQ, New York Magazine, Vanity Fair Italia, Allure, and InStyle Weddings; in 2000, she was featured as a bikini model in the 2000 Sports Illustrated Swimsuit Issue.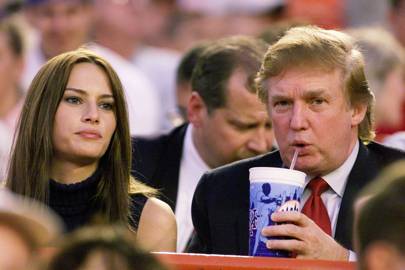 Meeting Donald Trump
After relocating to the United States full time, she met Trump in 1998. She is said to have refused to give him her number, taking his instead. "As if I give him my number, I'm just one of the women he calls," she recollected afterwards. Their first date was at Moomba in New York. He proposed to her in 2004 and they married a year later at Mar-a-Lago, Trump's Palm Beach estate.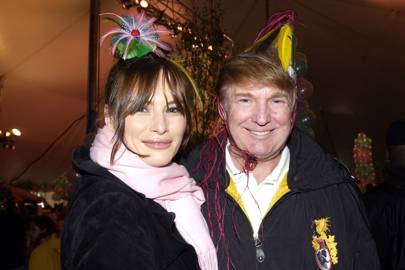 Becoming Mrs Trump
On January 22, 2005, she became Trump's third wife and stepmother to his four eldest children – Donald Junior, Ivanka, Eric and Tiffany. For the nuptials, which were reported to have cost $1 million, she wore a John Galliano for Christian Dior Couture wedding gown. The dress, embellished with 1,500 crystals and comprising a 13ft train, took 550 hours to complete. In March 2006, she gave birth to their only son, Barron William Trump, who she calls Mini Donald. He has been raised bi-lingual and is fluent in his mother's native Slovenian.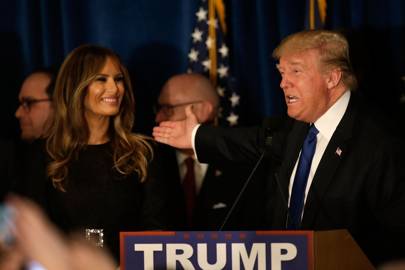 The Presidential Campaign
Over the course of the US presidential campaign, Melania made sure to be at her husband's side throughout. She wore Gucci and Roland Mouret to the televised debates, and Emilia Wickstead and Roksanda to recent dates on the campaign trail. She won plaudits for her style, however a speech she made during the Republican Convention in July elicited accusations of plagiarism when it was compared to a very similar speech made by Michelle Obama at the 2008 Democratic Convention.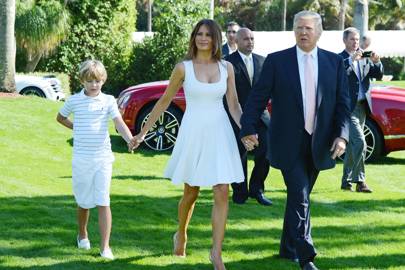 Meet The First Lady
Melania is the second first lady to be born outside the United States (the first being Louisa Adams, wife of John Quincy, who was president from 1825 to 1829), and the third first lady to have worked as a model (in addition to Betty Ford and Pat Nixon). Prior to the election, she said that she imagined her role as first lady to be "very traditional… like Jackie Kennedy or Betty Ford", and recently pledged to spend her time at the White House focusing on anti-bullying campaigns.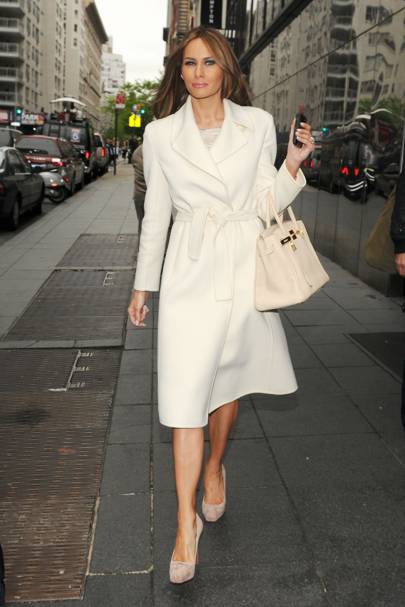 Trump Trivia
She starred in Zoolander in 2001, playing herself alongside her husband at the VH1 Fashion Awards; she launched a jewellery line with QVC in February 2010 which sold out in 45 minutes; her favourite television program is How to Get Away With Murder; she has served as a goodwill ambassador to the American Red Cross; she is said to be notoriously house proud; ironically, she appeared in a TV advert in 1993 for a Slovenian fashion label that cast her as the first female president of the USA driving Air Force One, doing her make-up in the presidential cavalcade, and signing a pro-immigration document.