Cara Delevingne has taken to Instagram to address tabloid claims that the Victoria's Secret casting panel labelled her as "bloated", leaving her out of the line-up for the 2014 catwalk show.
The model-turned-actress, who walked for the lingerie brand in 2013, shared a letter sent to her by CMO Ed Razek, in which he called the tabloid article - published in The Sun this week - a "complete fabrication".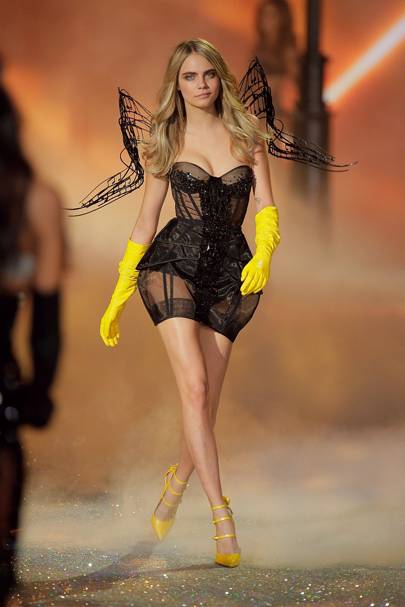 "Contrary to The Sun's claims, which they never bothered to fact check with me, Victoria's Secret made every effort to have you in the London show," he wrote to Delevingne. "The alleged casting, where supposedly disparaging remarks were made, never happened. There was NO casting. You had already been enthusiastically confirmed."
Razek went on to reiterate that the sole reason for Delevingne's absence from the show that year was that she was filming in the United States at the time, before extending an invite to her to join the model line-up for the 2016 show in Paris later this month - "No casting necessary."
Indicating that she feels no animosity towards Victoria's Secret regarding the claims, Delevingne captioned her Instagram post: "It's shameless to discuss women's bodies just to sell papers #bloated ❤️ @victoriassecret".